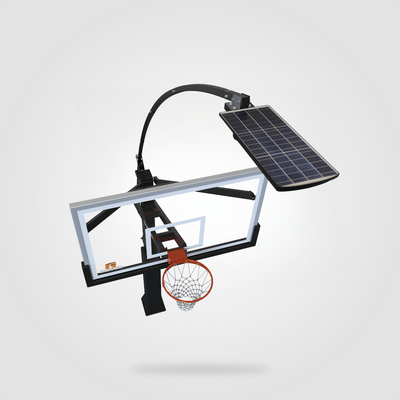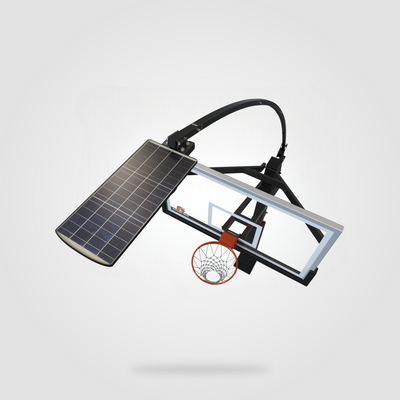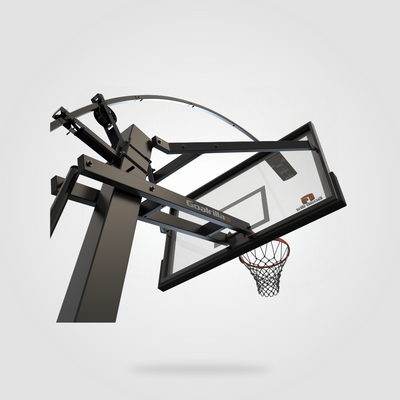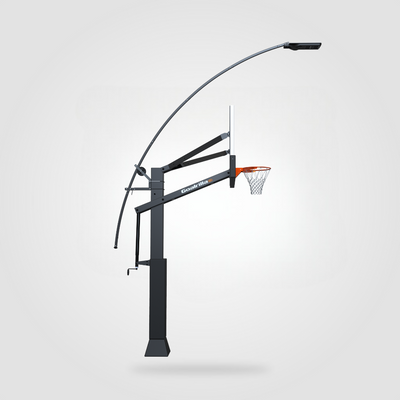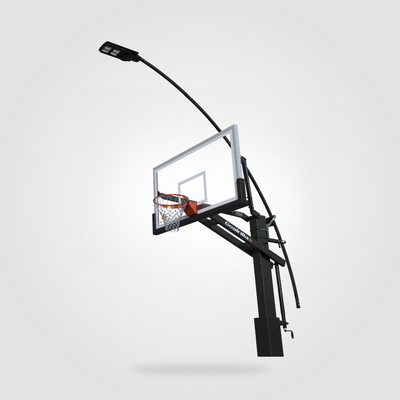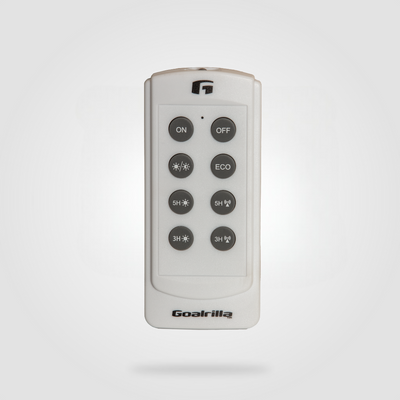 **AVAILABLE MID DECEMBER** GOALRILLA Solar LED Hoop light
Designed with player comfort in mind elevate your court with the GOALRILLA Solar LED Hoop Light
The Goalrilla LED Hoop Light illuminates your backboard, rim, and court with strong, long-lasting LED lights powered by solar energy to help maximize practice time; no extension cords required
LIGHT POSITIONING STAYS OUT OF PLAYERS' EYES – Patented design directs light down onto the court instead of out and into the players' eyes.
SMART MOTION MODE – Automatically turn on the hoop lights using smart motion mode with movement; this can be turned off.
COMPATIBLE WITH ALL GOALRILLA HOOPS – Fits all Goalrilla units and other in-ground hoops with 5"x5", 6"x6" and 6"x8" poles.
EASY INSTALLATION AND ADJUSTMENTS – Hoop light is quick and easy to install and includes a remote control for lighting adjustments.
Compatible With GOALRILLA Hoops

Easy To Install

Automatic Charging
"This has been the best thing we have installed to date! The kids spend hours playing outside with it and it is built for all ages to have fun with. Nothing else on the market compares to Goalrilla's basketball system."
- Vince M (Verified Customer)
"Since installing our Goalrilla 2 weeks ago, we haven't stopped using it. The quality is outstanding! It is located in our front yard and we continuously get compliments and queries from everyone who drives past! Even my 6 foot 4...
- Jayne O (Verified Customer)
"An awesome addition to our home, for the whole family! Long nights playing doubles with our personal backyard half court basketball hoop. It really is the best quality and looks amazing! A must have for any family who loves Bask...
- Jack C (Verified Customer)
"We've had the GS72C In Ground Basketball System installed for almost 2yrs now and we love it!. It is an amazing ring, has held up against various weather conditions and constant pla...
- Mark R (Verified Customer)