The ultimate convenience. Goalrilla has taken portable hoops to the next level, with a highly stable steel frame, improved rebound and playability, and simplified quickplay technology for easy assembly. Easy to move around with the largest wheels in industry and put away when not in use. View all portable hoops here.
BETTER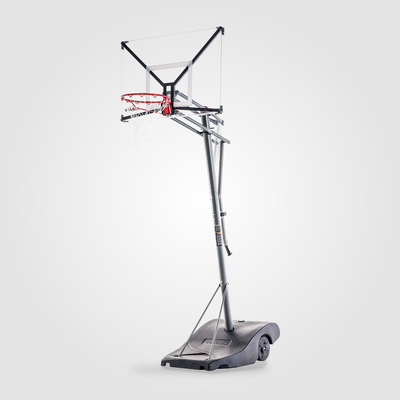 PRODUCT CODE
B8300AF
WARRANTY
5 Year
HEIGHT ADJUSTMENT MECHANISM
Yes
BACKBOARD SIZE
50"x 33"
POLE SIZE
3.5"
OVERHANG
26"
RIM TYPE
Pro Flex
BEST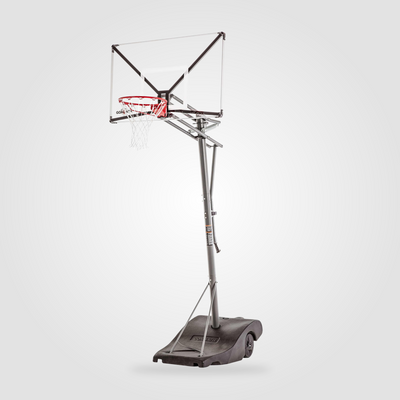 PRODUCT CODE
B8301AF
WARRANTY
5 Year
HEIGHT ADJUSTMENT MECHANISM
* Yes, Duel Spring #(Easier To Adjust)#
BACKBOARD SIZE
54"x 33"
POLE SIZE
3.5"
OVERHANG
30"
RIM TYPE
* Pro-Flex Rim #(Better Rim)#
"This has been the best thing we have installed to date! The kids spend hours playing outside with it and it is built for all ages to have fun with. Nothing else on the market compares to Goalrilla's basketball system."
- Vince M (Verified Customer)
"Since installing our Goalrilla 2 weeks ago, we haven't stopped using it. The quality is outstanding! It is located in our front yard and we continuously get compliments and queries from everyone who drives past! Even my 6 foot 4...
- Jayne O (Verified Customer)
"An awesome addition to our home, for the whole family! Long nights playing doubles with our personal backyard half court basketball hoop. It really is the best quality and looks amazing! A must have for any family who loves Bask...
- Jack C (Verified Customer)
"We've had the GS72C In Ground Basketball System installed for almost 2yrs now and we love it!. It is an amazing ring, has held up against various weather conditions and constant pla...
- Mark R (Verified Customer)