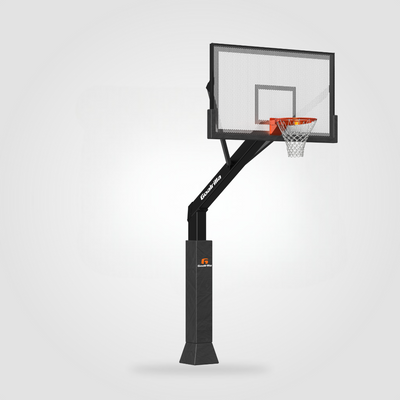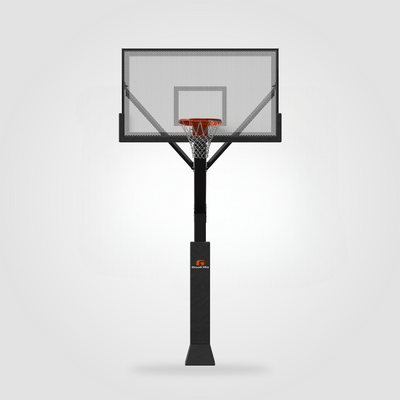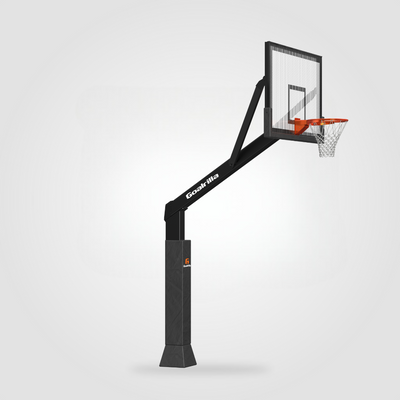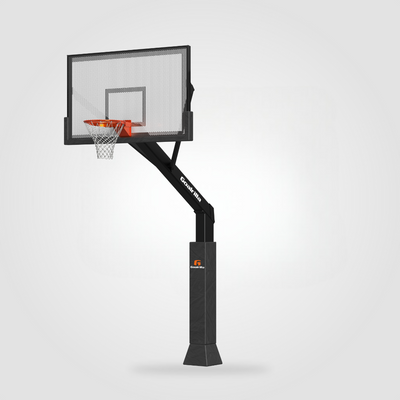 **AVAILABLE January** 72" Fixed Height - Perforated Stainless Steel
Lifetime Warranty

Approved For Dunking

Galvanised Steel
The Galvanised B4850W Earns Its Place In The GOALRILLA Basketball Hoops Lineup Thanks To Its Regulation Sized Perforated Steel Backboard And 180 Breakaway Rim.
Choose your backboard size based on available shooting area.
Description & Features
Compare Ranges
With 1500mm of Overhang, Thicker Steel, 180 Breakaway Rim, Pole Pad and Backboard Pads the GOALRILLA B4850W is our strongest 72″ basketball rings.
REGULATION SIZE BACKBOARD – 72" x 42" and perforated steel basketball backboard, also available with a glass backboard perforated backboard.
RESIDENTIAL OR COMMERCIAL SETTINGS – Install this Goalrilla basketball hoop in residential or commercial settings. The steel perforated backboard is ideal for applications that may be concerned with vandalism to glass backboards.
INCLUDES COMPLETE SET – This Goalrilla basketball goal comes complete with basketball accessories including a basketball pole pad and backboard padding along with J-Bolt anchoring system.
SATISFACTION GUARANTEED – You will not be disappointed with this strong and durable basketball goal from Goalrilla that can withstand outdoor elements for years and backed by a limited lifetime warranty.
APPROVED FOR DUNKING! 
Rock Solid Anchor Bolt Mounting System

Perforated Steel Backboard

Fixed Height 152" (3.86 meters)

Overhang: 5' (152cm)

Steel Backboard: 72" x 42" (182cm x 106cm)

Lifetime Warranty
Compare " Hoops
Your ideal ring is a personal decision, based on your situation and your goals. Whether you want to be an All Star or shoot hoops with the kids – these are our top picks.
"This has been the best thing we have installed to date! The kids spend hours playing outside with it and it is built for all ages to have fun with. Nothing else on the market compares to Goalrilla's basketball system."
- Vince M (Verified Customer)
"Since installing our Goalrilla 2 weeks ago, we haven't stopped using it. The quality is outstanding! It is located in our front yard and we continuously get compliments and queries from everyone who drives past! Even my 6 foot 4...
- Jayne O (Verified Customer)
"An awesome addition to our home, for the whole family! Long nights playing doubles with our personal backyard half court basketball hoop. It really is the best quality and looks amazing! A must have for any family who loves Bask...
- Jack C (Verified Customer)
"We've had the GS72C In Ground Basketball System installed for almost 2yrs now and we love it!. It is an amazing ring, has held up against various weather conditions and constant pla...
- Mark R (Verified Customer)